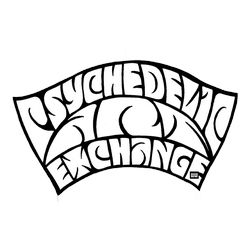 Weekly Auctions of Exceptional Items
Bidder Reviews for Psychedelic Art Exchange

(

25

)
1-25 of 25 Reviews
Nelson
Mississauga, Canada
Bernard J.
Pittsburgh, Pennsylvania
Great service!
Wonderful experience, dealt with these folk many times before and I have never been disappointed. Easy and fun.
Patrick
Haymarket, Virginia
Houston
St Simons Island, Georgia
You can depend on PAE!!!
I am already enjoying the seamless bidding process. The beauty of the now extinct 10 minute extended bidding is that one still has an opportunity to bid on an item AFTER the scheduled termination without waiting up to 30 minutes. Plus, one does not have continuously switch between multiple lots making certain he/she is high bidder. Between LA, PAE, and the thousands of bidders, it is definitely a WIN-WIN-WIN scenario. ATTN: Live Auctioneers: It's people like PAE who will keep you as the # 1 auction platform! You are very fortunate indeed in acquiring their services.
George
Grand Canyon Village, Arizona
Top Notch
Always a good experience dealing with these guys!
Anna
Waltham, Massachusetts
Pat
San Rafael, California
Highly Professional Full-Service Poster Sellers
Of the many vintage concert poster sellers in the business today, these guys go the extra mile to insure each lot is precisely described in accurate detail often with history included to provide additional context for each event. Descriptions sometimes include legendary tales from those that "were there" and even comments from the artists themselves. When there are previous auction prices available, they will be included in the listing as well. All this extra information insures a more thorough understanding of the value of each item before the bidding starts. And it should go without saying that the posters they ship are in nearly bullet-proof containers so there is virtually no chance of damage in transit. I haven't yet been disappointed with any purchase from PAE. However if I were, I understand they have a 30-day money back guarantee. They are courteous, honest, and reliable and in my opinion one of the best, if not THE best, in the business.
Beware! Since switching to Live auctioneers the winning bid is paying sales tax on purchases.
Better before
PAE will ignore statments/offers (unsolicited) made by buyer to seller!
PAE will ignore statments/offers (unsolicited) made by buyer to seller!
A PLEASURABLE EXPERIENCE
Always a pleasure to do business with
James
Westport, Connecticut
Anna
Waltham, Massachusetts
Psych Art is top notch
A very trusted and reputable auctioneer whom I've had the pleasure of working with on several occasions. They make your purchase experience seamless and are pros with packaging/shipping.
Incredible auction, incredible art!
Psychedelic Art Exchange is the go to for world class art to add to your collection. Huge range of styles, artists, and genre to pick from. Auctions work seamless and very fair. Shipping was of the upmost importance to me and they stopped at nothing to ensure my piece was delivered in perfect condition. I'll definitely be back.
Great Auction Quality Posters
A fantastic assortment of high quality and unique posters. Packaged well.
A true first printing Griffin Bonedriver poster
Great original poster, arrived faster than I'd anticipated. I highly recommend ICZ to anyone!
Jerome
Wagenberg, Netherlands
Friendly and accurate
In short there is absolutely nothing I can complain about. Friendly staff, swift responses on questions, accurate descriptions of items, good and plenty payment options, quick shipping and well packed. I'd buy again if something of my liking turns up in future auctions, without a doubt.